The Zopo company has just launched a smartphone Android It falls squarely in the middle range and delivers good performance between features and price. It has a screen of 4.7 inch with resolution qHD and the renewed version of the popular Mediatek chip quad – core MT6582, quad – core 1.3 GHz and new GPU, support dual-SIM.
Zopo ZP700 It has specifications and design care with a range of colors that can fit perfectly both between and with young people young people. Let's see what is capable.
Zopo ZP700, main features
Before going into work with proofs that we go to all the terminals we want to record the technical features of Zopo ZP700, placed in the mid-range:
| | Zopo ZP700, specifications |
| --- | --- |
| Physical dimensions | 135.5 × 68 × 9, 5mm, 180 grams |
| Screen | 4.7 inch |
| Resolution | 960 x 540 |
| Processor | MediaTek MT6582, quad – core (A7) 1.3 GHz |
| Graphics processor | Mali 400-MP2 |
| RAM | 1 GB |
| Memory | 4 GB + microSD up to 64 GB |
| Version | Android 4.2.2 (Jelly Bean) + Zopo interface |
| Connectivity | Wireless 802.11a/b/g/n, Bluetooth 4.0, 3G (HSPA +) dual-SIM |
| Expansion ports | MicroSD, MicroUSB |
| Cameras | Front: 2Mpx – 480 p / rear: 8 Mpx – 1. 080p, autofocus, LED flash. |
| Battery | Battery Li-ion 1750 mAh (removable) |
| Price | 179 euros |
Finish simulating carbon fiber in polycarbonate full color
Zopo ZP700 is the more modest smartphone that sold the company in Spain. In fact, it has a free cost of only 179 euros. The design has a careful way although it is a fairly heavy terminal if we bear in mind that it has a 4.7-inch screen size, they are 180 grams in dimensions of 135.5 × 68 × 9, 5 mm.
Found us interesting palette that is available at the time of contact with the same however we have encountered with a plastic that has a textured finish simulating carbon fiber. Now, if we only look at this plastic with matte finish touch, seems to be of poorer quality than the terminals of other range medium/low.
The front is covered almost in its entirety by the pack of screen glass and capacitive buttons, which is a black whole. The upper part of the zon integrates sensors of proximity and brightness and the front 2 megapixel camera.
The top of the terminal houses connector for hands-free or headset minijack / audio output. The left side is clean while the law integrates the double volume button and the power/lock, both with a chrome finish.
The lower part of Zopo ZP700 has the microUSB 2.0 connector and a small hole for the microphone. The back has a lid, which is finished as we have said, simulating carbon fiber.
At the top is camera 8 megapixel and Flash LED and under it the logo of the company. In the bottom right corner we have some micro-perforations facing the internal speaker sound output.
Screen: good size, resolution qHD
Zopo ZP700 has a 4.7 inch with resolution qHD display. Offers a good level of brightness and contrast, but despite having that diagonal resolution remains in qHD rather than make the leap to 720 p, point which would have made winning integers in a loaded alternatives segment.
However, by that point, we have to comment that it is a screen that looks great from any position and has even demonstrated a content consumption.
The screen is very attached to its touch, although not as much as other terminals in the same range. Despite that shows great quality and touch precision that we have seen is 5 points.
We have been able to measure the lux of gloss that offers the display to its maximum level (screen brightness to maximum and white) and as we see is around 380 Lux.
This brightness is enough to be used outdoors. Moreover we have to comment that automatic adjustment according to the brightness of the environment works very well.
Performance, MediaTek is improving
This terminal mounted the chip of new generation of MediaTek, MT6582, which improves its predecessor in its core frequency as well as its GPU which happens to be SGX544 to a more powerful Mali 400MP2.
This chip is the same family that the octa – core MT6592 and that we will shortly to see what such behaves. As a user of this chip performance is good, great fluidity in the system, but we will see what is done:
Zopo ZP700, performance
AnTuTu X
17.130 points
Quadrant
5.858 points
Vellamo
HTML 5: 2.019 points
Metal: 507 points
3DMark
Ice Storm (720 p): 3.007
Ice Storm Extreme (1080 p): 2.019
Ice Storm Unlimited: 2.895
EPIC Citadel
@ 960 x 540
High performance: 57.2 FPS
High quality: 56.3 FPS
Ultra High quality: n.d.
BenchmarkPI
351 milliseconds
See complete gallery» Benchmarks Zopo ZP700 (15 photos)
As you can see we are a sufficiently powerful terminal as for running any current application and even demanding games thanks to the solvent Mali GPU 400MP2, at least in this resolution qHD.
Software, Android 4.2.2 with simple ZOPO interface
Zopo makes use of a custom interface that displays icons as well as also a settings menu that gathers functions differently from a version AOSP, facilitating the life to the user.
This terminal works on Android 4.2.2 Jelly Bean and the company integrates an update system OTA via application installed, which facilitates the update of the future terminal.
Found us a nice touch that the integrated web browser is compatible with Adobe Flash so you can see the web in a manner equivalent to as do on a desktop computer / laptop. As for the rest of pre-installed applications that are generally not common we find Skype or WhatsApp.
It is a dual SIM handset and makes use of a system that allows us to manage which card use by default according to function: calls, SMS, MMS and data.
We liked the possibility of connectivity offering since it not only allows to create a hotspot via Wi-Fi so other devices use the data of the phone connection but that you can also do it via USB.
The multimedia section is covered with a multimedia player for video and audio, and also in the settings you can activate functionality BesAudEnh, an automatic equalisation system that promises to improve the sound if you are using headphones.
Zopo ZP700 camera, very comprehensive
The Chinese company makes use of a 8 megapixel camera along with a fairly complete although not very intuitive software for users with less experience.
We have the possibility to modify exposure, apply color effects in real time, or select one of the scenes preprogrammed. In addition you can also capture gusts up to 44 / 99 catches.
We also have a beauty mode that softens the face mode of Photoshop that applies in magazines to models and even advanced photography features such as Tomás HDR.
See complete gallery» photos taken by Zopo ZP700 (9 photos)
The front camera is usually is a feature that midrange terminals is only testimonial detail due to the questionable quality offering. On this occasion that we have seen is how get enough quality images to share on social networks / WhatsApp.
Autonomy Zopo ZP700
This phone mounted one 1750 mAh removable battery use medium it allows us to reach a day or day and a half, the new MediaTek chipset has a very content consumption.
In addition to this we have to comment that it has an interesting funcinonalidad that allows to program the shutdown and ignition of the smartphone, i.e. you can say that at 1 ' 00 am shuts off and comes on at 7 in the morning and 6 hours with a zero consumption, instead of being at rest updating your accounts at odd hours.
Zopo ZP700: Antutu Tester Battery
Consumption at rest of the terminal is also better than the Mediatek MT6589 chip so we are not only a more powerful chip but also a more frugal SoC. The result of Antutu Battery Tesst has thrown 586, a very good result.
Opinion of Engadget Android
Taking into account the number of terminals to form the mid-range Android Zopo Park has opted for colors as differential element that gives a touch of youth to the terminal, although not convinced us especially the quality of the finish by the sensation of plastic.
In terms of performance is a terminal that yields expected, stays in the middle of the table, although it improves to smartphones with chip quad – core Mediatek 6589, even to the MT6589T models.
Zopo ZP700 is a smartphone well balanced in all its features, but we are in a very populated category, and there are great alternatives in the market. Motorola has done much damage with Moto G, that Zopo ZP700 is practically equal in price, 179 euros as confirmed us ZopoMobile.es.
It seems to us that at this point the reasonable price seeing as it is the market should be below the marking if the brand wants to get a good start, but even so, casting an eye on all the features and the price nor us is expensive.
In favour
Good camera
MicroSD to expand capacity
Dual-SIM
Autonomy
Against
Plastic"Finish"
Little adjusted price
Some children's issues
Price/performance ratio
The phone has been granted for tests by ZopoMobile.es. You can consult our policy of relations with companies
Gallery
Zopo ZP700: Videopohled
Source: youtube.com
Zopo zp700 Test GPS
Source: www.youtube.com
World's first 8-core smartphone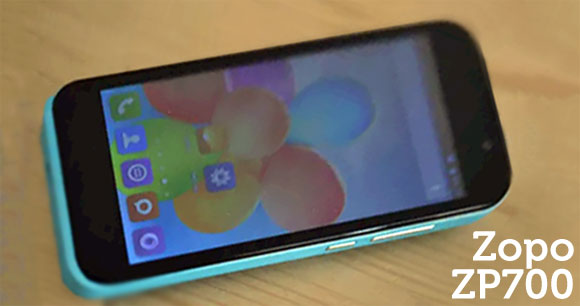 Source: mobilenetworkcomparison.org.uk
Обзор смартфона Zopo ZP700: 1 часть
Source: www.youtube.com
Telefon komórkowy Zopo ZP700 DS (6955931902425) Niebieski …
Source: www.eukasa.pl
Zopo ZP700
Source: youtube.com
ZOPO ZP700 CUPPY MT6582 Таблети, Таблет, Аксесоари за …
Source: evtini-tableti.com
Co umí mobily za pár tisíc korun – Novinky.cz
Source: www.novinky.cz
Zopo ZP700 Price in the Philippines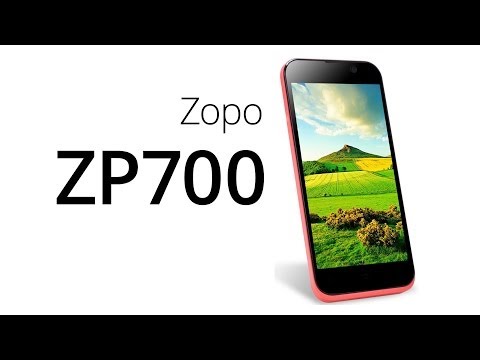 Source: ph.priceprice.com
Zopo ZP700 Cuppy Review – MT6582 – Dualsim
Source: www.youtube.com
ZOPO ZP700
Source: www.beryko.cz
Zopo ZP700
Source: www.nokaut.pl
Zopo ZP700 – Recenzija
Source: mob.hr
100% מסך מגע מקורי חדש עבור zopo zp700 zopo zp700 tp ב-100 …
Source: he.aliexpress.com
ZOPO ZP700
Source: www.beryko.sk
Zopo ZP700
Source: recenzie.sme.sk
$120.05 ZOPO ZP700 4.7" QHD Quad-Core Android 4.2.2 …
Source: www.fasttech.com
ZOPO ZP700 White Dual SIM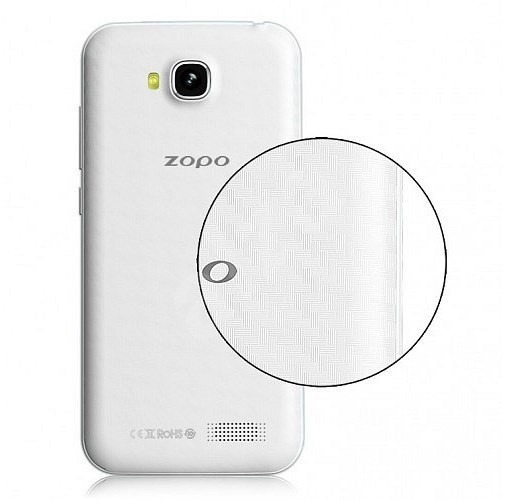 Source: www.alza.cz
Review: Zopo ZP700
Source: elchapuzasinformatico.com
ZOPO ZP700,4.7",4 jádrový,1.3GHz,SKLADEM V ČR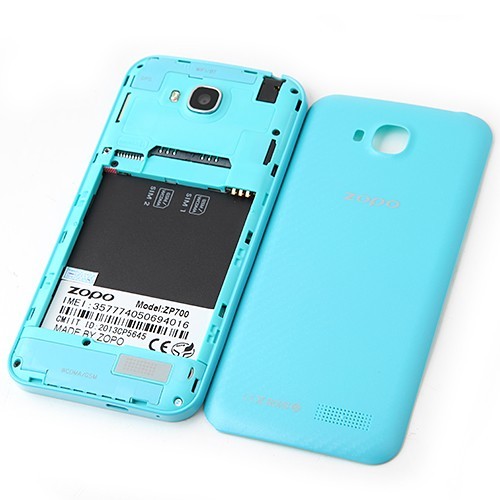 Source: archiv.aukro.cz