The Naturall Bottle Alliance is a partnership between Danone, Nestlé Waters and Original Materials, and aims to produce a new generation of bio plastic
With bottled water reaching new heights around the world, and bearing in mind that PET packaging plastics are highly polluting, persisting in the environment for 100 years, it is no wonder that companies are looking for environmentally sustainable solutions and Responsible.


Danone and Nestle Waters, the two largest bottled water companies in the world, partnered with Original Materials, a Sacramento-based startup in Calinfornia, and formed the Naturall Bottle Alliance. A partnership that aims to develop a bottle of 'plastic' produced from biological materials, 100% sustainable and renewable. The project will use biomass, such as cardboard recycling or wood waste, and the Naturall Bottle Alliance promises to make the new technology available to the entire food and beverage industry.

"Our goal is to establish a circular economy for packaging by providing sustainable materials and creating a second life for all plastics. We believe it is possible to replace traditional fossil materials with bio-based packaging materials. By joining forces, the Naturall Bottle Alliance will be able to advance more rapidly in the development of 100% recyclable and recyclable PET plastic on a commercial scale, "said Frederic Jouin, director of Research and Development for plastic materials at Danone.

This new generation of PET "will be as light in weight, transparent, recyclable and protective of the product as the current, but better for the planet," promise the companies involved. Alliance's top priority is to be able to use only renewable raw materials that do not divert resources or land from food production.
Business research and development will initially focus on cardboard, sawdust and wood chips, but other biomass materials such as rice husks, straw or agricultural waste can also be exploited, the statement said.
"The current technology in the market allows to already have 30% of bio-PET. Our revolutionary technology intends that 100% of the bottles are of biological origin and produced on a commercial scale. With the help of our Alliance partners, we can leverage technology that has already been proven at pilot level, "said Origin Materials CEO John Bissell.
The goal of the project is for new generation PET bottles to reach the consumer in the first half of 2020, until then the Naturall Bottle Alliance will build a pilot factory this year, whose production will start in 2018. In the second half of 2020, the company expects to start with the construction of a factory already with size for a large scale project and by 2022 it expects to already be producing PET bottles with 95% of biological base. "Partners will continue to conduct research to increase the level of bio-based content, with the goal of reaching 100%," they promise.
Gallery
Colorful Striped Paper Mache Bottle with Wood Cork Stopper …
Source: shop.createdbyrenee.com
Sustain Your Life: 45 Ways To Recycle A Milk Bottle
Source: sustain-your-life.blogspot.com
Red Milk Paint – American Crafts Imaginisce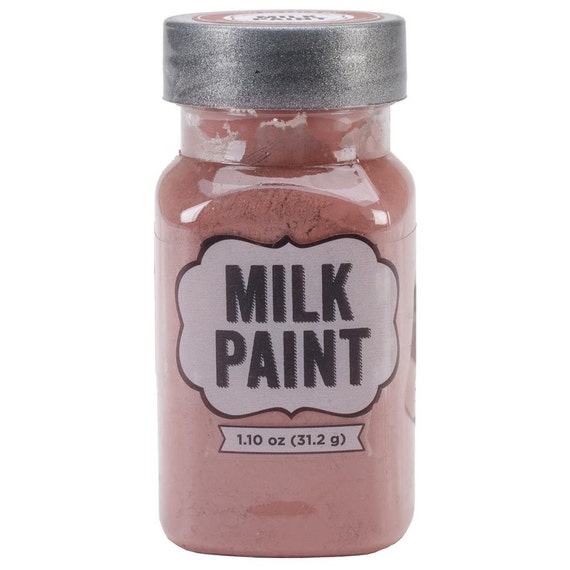 Source: www.etsy.com
Recycling
Source: www.explainthatstuff.com
How to Make a Simple Pop Pop Boat
Source: www.youtube.com
DIY Haunted Fairy House Lamp Using Coke Plastic Bottles …
Source: diytube.tk
Pencil Holder Craft Ideas
Source: mrol.net
Make your own GLUE
Source: www.lookatwhatimade.net
Create a piggy bank from a recycled water bottle
Source: www.sheknows.com
43 Decorating your own ideas
Source: fresh-thinking.org
18 Incredible DIY Projects From Barn Wood
Source: homestead-and-survival.com
pictures of finch aviary
Source: www.backyardchickens.com
Crafter's Acrylic All Purpose Paint 4oz-White
Source: jet.com
12 DIY Rocket Stove Plans to Cook Food or Heat Small …
Source: theselfsufficientliving.com
Personalized Wood Wine Barrel Wedding Gift Cards Holder
Source: myweddingreceptionideas.com
Types of materials
Source: www.slideshare.net
How To Build: Wooden Water Bottle
Source: www.youtube.com
How to Reuse Old Plastic Bottles: 15 Awesome Hacks
Source: www.fabhow.com
2 Liter Bottle Rocket my son and I made, Star Wars Gun …
Source: www.pinterest.com
10 Homemade Pipes To Make If You're In A Bind
Source: magazine.grasscity.com