I've never been a big fan of change. I think to have lived 25 years in the same House and town.For being too fond of. For being too insecure. Because it's from a broken home, loved ones too!Maybe it's my personality. Undecided … Maybe the changes and also miss them since I was born.Maybe a combination of factors. Like … life.
Hence, to 26 years recém-completados, married and moved to city-kind of in that order, but also not exactly the reverse. Like … life without script, with impulse of love by a man, the will to stay together, and a pregnancy without planning, however chosen. Here at TrophyDresses you can get more different models of the pregnancy fashion.
I found that do well with change! You need them to. That, although like much of a routine (and feel comfortable with it on a daily basis), like a lot of innovations and transformations–for real! I feel better, refreshed, full of hopes and plans, strong.
I think that motherhood brings it to every woman! In a way, the US is reborn! If rediscovers. Reinvents itself. Refuels of faith, goals, energy, strength. The woman we were more like an immature girl now … By far, we miss you, but certain that we are "better". Being a mother is-without a doubt-the biggest and best change in a woman's life. The soul is different. The aura more colorful!
Not by chance (and with all due respect to the choices of each) I always thought through this life without having children would stop living a part of your life. Of my. And behold, it wasn't like that. I needed this "part". After having her first child, I started to look at life with more courage – and sure I'm strong! I've given up my old career goals to accomplish (all!) as a woman and mother! I made conscious choices, important and striking, which would define the Bia in the coming years. I chose motherhood full time and I was extremely happy to have this privilege (for 3 years!). Happy in the choice, happy as a mother.
Along the way, when my son was 1 year and 9 months, I have reinvented my way of working. I started a blog! In the beginning, a hobby. But something told me that I'm a journalist, would be carried out somewhere. My professional achievement was the fruit of a personal achievement: I spent writing about behavior, education, health … Themes that have always been important to me and that sharing motherhood itself, began to make sense. Professional blogger, I became invited to write on other sites, advertise products, traveling around … In addition to continuing being a freelance journalist and specialize in digital media. And being a mother, wife, housewife …
In short, I got to the second daughter! Planned. Another choice. Different, but equal. Left me even stronger. The point of this time, I face double maternity work, all together and mixed. Without a license for a lot. With the same dedication–in all the papers. I proved to myself that woman is fucking! Like I need to prove it to anyone.
On the third day of life of the youngest, was in a meeting on Skype. Breastfeeding, lying on the bed. Before she have 15 days, writing on the computer with her hanging on me. She went on to go in with me. I spent cooking responding e-mail, know the newest, and do homework with the oldest. I became more all-in-one still. More multichannel. More wonder woman!
But … it exists? Wonder woman?
I forgot to tell you that I have a penchant for wanting to be perfect. Not to miss. Blaming me for everything. To please all. Like … this perfect woman that we search. After the children gets worse! We want to be the perfect mom. Perfect is the Mother! In fact, watch this movie. A real therapy on everything that we, modern women, we've been doing.
Coming back. For believing in the ideal of super woman, overreacted. Fading. I found myself in, having piripaques stress physical and emotional. Everyday! I got the crying child in the garage by losing her purse and car keys, getting caught between the glass elevator and a garage. I could not stand the pressure of myself.
I was selected for a TV show (Happens back home), whose proposal is to help families to live better (starts March 5 in SBT!). Lived better. I felt supported. I put the child at school before the time I put the first – and before that I considered ideal. And follow steady, although trying to give up every other one too.
I relearned to be mother. Soon after childbirth, in the two years that followed – and I suspect that I'm going to keep re-learning in the coming time. My two sons are growing at the speed of light, and I try to follow. Am reborn each day. Not just for having a child quite different from the first child, but for her to teach me a lot! Not that I didn't quit the job this time, but to have two kids to handle. And for two, but by the needs of each one individually. For my oldest being on a stage that I thought took to get – and knowing that from now on will be a more challenging than the last. For being in another place (I forgot to mention that change!), in other personal and professional time, wanting and (not) and may other things.
Out now, 6 years after the creation of my blog, there are many social networks to manage, and endless work as journalist-social-media-and-the-escambau. Demands that fight each other all the time, and my attention, made brothers. Another change got me when I decided to put the little at school: a job that would give me stability ended. I got stronger and weaker. The withdrawal came then. Other things good and bad. Like … all together and mixed in your life, here, now. Demands, demands, demands. Desapegos and desapegos.
… And, since the first child was born I felt stronger, since the segundinha was born, I felt more and strong – maaaaais however weakened by my own power. If you know what I mean. More like this: I have everything I want and more, but you realize??????? Or rather: I want to handle it? I need??
In the middle of all this, my family and professional life if mixed lot, and what I have preserved for us in the networks became more requested. In the same way that what I publish surpassing "my barriers ' does me no good. The requirements for a blogger have changed. 'S have YouTube, Instagram, Facebook, SnapChat and all comers-and make your life a reality in real time! Open book is a thing of the past.
I see people falling into the trap of "wanting to be loved" and "approval" of the other waiting all the time – every click, tanned, and details about engagement. As if we really had to prove something to someone virtually! And does not need to be a blogger to give in to that temptation. But if it is, hold on. Social networks have come to require more than ordinary people, imagine people professionally involved with her? Imagine moms who share your motherhood professionally speaking? Right.
This path goes a little against what I am, I believe and I want to know? But I love! I love each and every step that I gave in that direction. I learned too! I grew up. Won great people on my timeline, virtual and real! And I'm very happy to have arrived where I arrived. Just at the point where I am, I feel the need to change again. To reinvent myself once again. Me replenish your mind. Rediscover me as wife, mother and professional communication. Hold Me.
And what is life if not close and open doors? Begin and end cycles?? Take the weight of things to carry everything with more lightness?
I feel comfortable in saying today that absorbed the idea of cycles. Fluid routine, without much planning. The idea of not taking everything so seriously. And also of the view that life is about choices – even if we don't know where they will lead us. A misturinha to decide not to decide. Targeted with "all in your hands!". Of responsibility with tranquility.
For these and other (which relate to me. ..), I'm enclosing a part of my story to start another. A new chapter. OPS, post! And without knowing what awaits me – even! It's been a while, but also a relief. I can't explain …
The blog goes into a sabbatical period. And I give myself the right to feel the breeze of life that is mine alone, without obligation to share it. Not "have to" supply social networks with my experiences, but posting as and when I want. Without this expected return. Yes, every blogger expects … So, I'm giving the right to be an ordinary person using the nets for the first time – since my contact with this universe was when he was involved with it "professionally". If I want to continue to work with this? Yes! I love! But now my life is necessarily published on your.
Nothing personal. I already Miss!!! And was suffered reach that conclusion … = (
I'm extremely grateful for all my online walk next to each reader. Every comment, every e-mail, every tanned … Each text-bubble! Each action with the agencies. Grateful to have known so many tools and so many professionals who make my network of contacts an enchanted forest. Grateful that I specialize in a universe as young as full of possibilities at any moment! I appreciate every help given and received. For each publieditorial, partnership, contract…. The blog is still in the air, full of history and nice content that I created in 6 years!!!!!. … Exactly out of respect for all who lived with so many special people. And by attachment, and love. =)
But, as I said, I want to fly to new skies, traveling by alternatives, have new chances, experience other items of my resume, my kids without being social-media-mom, try! Have time to! Because, Yes, keep a blog demands a lot more than you can imagine, and my friends still bloggers can tell you!
… I? I've been a blogger. As of today, I'm not. Could be, write when I find that I can create another blog, a channel you-know-where, writer of whatever je ne sais quoi, produce content forwhoever-you-me-like-me-pay or write to myself. I can be in several places by tuuuudoooo account that … Who hasn't? I'm open to it, contacts, cafes, exchange of ideas, and none of it too. I accept life fluid, light and full of changes, with whatever comes.
Anyway, I'm choosing a blank page, even. And I don't know what she will bring me … Let's find out!
… Gratitude! And what will the news of 2017.
Kisses with love, light and Miss. And hope that you also have renovated 1 2017!!!
Gallery
Can Fathers Mother?
Source: matchthememory.com
The Mother Ship
Source: www.themothershipinc.com
photo
Source: www.flickr.com
Mother Jones Monument
Source: illinoisancestors.org
Holiday Birthday for Ann
Source: okcfriday.com
Running Djamila
Source: flickr.com
Cross of The German Mother, Bronze Grade
Source: www.germanwarbooty.com
Index of /eBay_img/Samjogo/Cell Phone Strap
Source: www.trendkorean.com
Happy Mother's Day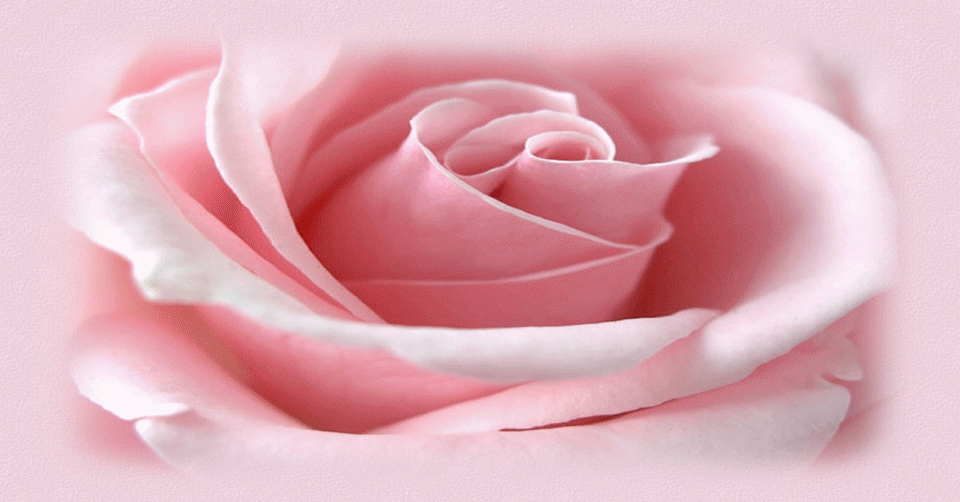 Source: llerrah.com
Holy Mother School 2006
Source: vimeo.com
De Castelli –
Source: www.pinterest.com
Index of /images/mothers_day_scheme
Source: pixiedellflorist.com.au
Penny Simkin Safe Positions for the Mother with an …
Source: www.pinterest.com
Feriani Couture
Source: www.ferianicouture.com
Perla En Conchas De Mar Png Pictures to Pin on Pinterest …
Source: www.thepinsta.com
母亲节
Source: channels1.mall.icbc.com.cn
Mother Dream: كتاب انشطه رمضان للاطفال
Source: 7elmom.blogspot.com
面会謝絶 No visitors
Source: www.geocities.jp
A New Mom, A New World
Source: hellofam.com
A ballad of a mother
Source: www.slideshare.net